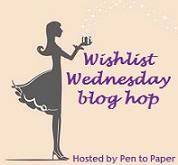 Wishlist Wednesday is a book blog hop where we will post about one book each week from our wishlist.To join you have to :
Be a follower of

Pen To Paper

Link Back to her (click "Pen to Paper" go to her blog)

Do a blog post telling your readers about the book(from your wishlist) and why it's on your wishlist.

Add your post to the linky on the host's site.
You Against Me by Jenny Downham
Sinopsys:
If someone hurts your sister and you're any kind of man, you seek revenge, right? If your brother's been accused of a terrible crime and you're the main witness, then you banish all doubt and defend him. Isn't that what families do? When Mikey's sister claims a boy assaulted her at a party, his world of work and girls begins to fall apart. When Ellie's brother is charged with the crime, but says he didn't do it, her world of revision, exams and fitting in at a new school begins to unravel. When Mikey and Ellie meet, two worlds collide. Brave and unflinching, this is a novel of extraordinary skillfulness and almost unbearable tension. It's a book about loyalty and the choices that come with it. But above all it's a book about love - for one's family and for another.
Ok..so this sounds awesome.A truly forbidden love in this case(Romeo and Juliet style :>).And i'm so dieing

to read it...
Oh...did i mention that i love the cover..??No..?? Oh..well :D

Please, do tell if you read it ... & don't forget to leave links to YOUR wishlist post in the comments so that i can visit you to! (It does not matter if you don't take part in Wishlist Wednesday! Any Wishlist post is fine !