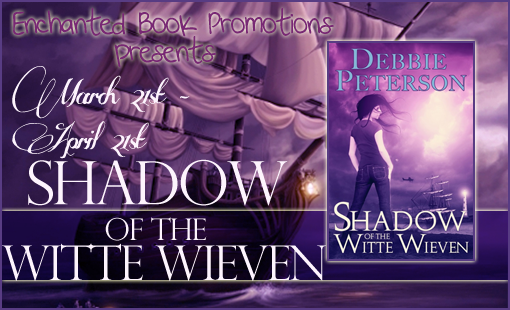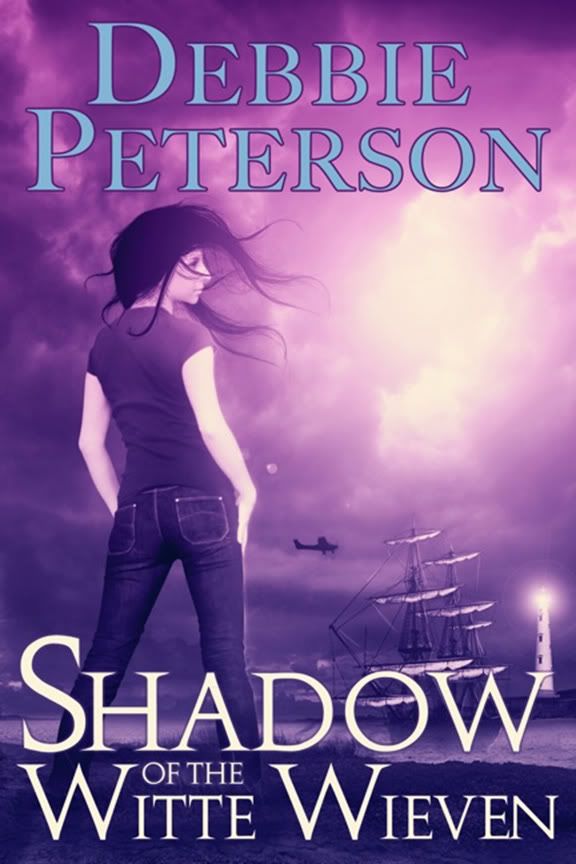 Title:
Shadow of The Witte Wieven
Author: Debbie Peterson
Publisher:

InkSpell Publishing
Publication Date: April 21st 2012
Pages: 446
Genre: Paranormal Romance
Series: No!
Blurb:Despite a contract on her head, lone Drug Enforcement Agent, Aliyana Montijo must ferret out a mole and stop the assassination of top DEA officials, as so ordered by the Colombian drug lord she seeks to take down. The task is a daunting one, for there is no one she can trust. No one that is, until she encounters a most unlikely ally.
Former seventeenth century captain of the Dutch West Indies Company, Wolfaert Dircksen Van Ness, now from a parallel dimension, encounters the beautiful agent during an unearthly storm in the Bermuda triangle. Drawn to the Spanish beauty he rescues, he pledges his assistance, despite her reluctance to accept either his help or his heart.
Can Wolf bridge both space and time to claim the woman he loves?
As I began reading the book, I felt a little weird (This was my first time travel ) but it got better, don't worry.
I especially liked the intertwined romance and action.
I really liked the use of the the The Bermuda Triangle, also known as the Devil's Triangle (a region in the western part of the North Atlantic Ocean where a number of aircraft and surface vessels are said to have disappeared under mysterious circumstances).The stories Wolf told seemed so real so that I am so curious about it.
The stories Wolf told were really amazing, fascinating..just Wow! But there is one scene where she sticks his finger right into Wolf's chest..which was weird and creepy..
One of the things why I did not love this book that much (I liked it..thought..) is because I'm too much into details, small stuff and there were some that really did not sit well with me, like a drug cartel lord having a personal blog where he rants and spills all his failures and what happened ,...blah blah blah; the fact that we don't really see much of the crew in the beginning..etc.
On the final note, you should give it a try if the blurb peeks your interest!