Today we have Michelle with a guest post about The Breakaway (her new book );)

How Would You React If Taken Captive?
When I very first started writing my novel, The Breakaway, I was fifteen years old. The book was titled Kept Like Property. I wrote it by hand in tiny print, oftentimes in the middle of class while I half-listened to the teacher up at the front of the room. The story consumed me. It was the first real novel I had ever attempted to write. I'd written stories before, but nothing like this—nothing so involved and complex. I can't remember how long it took me to write that first draft, but I think it was probably a mere 35,000 words, quite short for even a young adult novel. It felt like a marathon.
The Breakaway
is about a pair of thieves who kidnap Naomi, a seventeen-year-old girl they believe has witnessed one of their robberies. Never leaving evidence behind, they take her with them. One of the thieves, Eric, has a sister who wants to keep Naomi as her own. So, in a way, she's adopted into the family. And isn't that lovely? A thieving, criminal family. They all live in the same home, and Naomi is given her own room. With locks, of course.
So how would you react to this? You'd try to escape, I'm sure. When I was fifteen, I imagined myself in such a scenario. Naomi was more feisty in those first drafts, but over the next sixteen years of my life, I found that as I worked on the book off and on, Naomi changed as I grew to know myself better. She became more withdrawn, more complacent, more immediately accepting of her situation as a captive. And why was that? I certainly don't believe I'd be so accepting. I'd try to escape. Right?
I'm not so sure. The more I delved into my story and researched things such as Stockholm syndrome, criminal behavior, and abusive relationships, I began to realize that Naomi wasn't behaving all that differently than I might, myself behave. She comes from neglectful parents and an abusive boyfriend, but even though I don't have that kind of past, I believe I would react a lot like Naomi. She quietly observes her situation and slowly begins to plot her escape plan over the course of the next year of her life with them. It is complicated; it is smart and dispassionate, and if she follows the certain rules created by her captors, she knows she has time to do so. If I was in a different situation where my life was immediately in danger, I would probably try to escape in a more reckless manner, but in a situation like Naomi's, I'd certainly try to be smart about the entire process.
Maybe I've watched too many movies and books where characters get sudden bursts of super-human power and intelligence to escape such a situation. Those things feel so unreal to me, and I think this is the reason why The Breakaway was important for me to write in a way that feels realistic, but entertaining at the same time.
In case you're wondering, Naomi's plan to escape is to make one of her kidnappers fall in love with her. Daring, no? You can only imagine what a scenario would involve. The man is a criminal, so Naomi's surrender to him is risky, frightening, and dangerous. All the makings of intense fiction, but when I think about if I would be able to do such a thing, I pause and really search my feelings. How much would I put myself through—on purpose—in order to escape? Would I not rather die in one of those reckless escape attempts? Would you?
I hope you find Naomi's story as fascinating and compelling as I have. She has changed my life and continued to make me think deeply about the inner strength we have as human beings, and what freedom truly means to us.
When Naomi Jensen is kidnapped, it takes her parents two days to realize she's missing. Escape isn't high on her list of priorities when all she has to return to is an abusive boyfriend and parents who never paid much attention to her. For the first time in her life she's part of a family—even if it is a family of criminals. But she's still a captive. In a desperate attempt to regain some control in her life, Naomi embarks on a dangerous plan to make one of her kidnappers think she's falling in love with him. The plan works too well, and when faced with the chance to escape, Naomi isn't sure she wants to take it.
PURCHASE THE BREAKAWAY
Also available on many other sites in eBook & paperback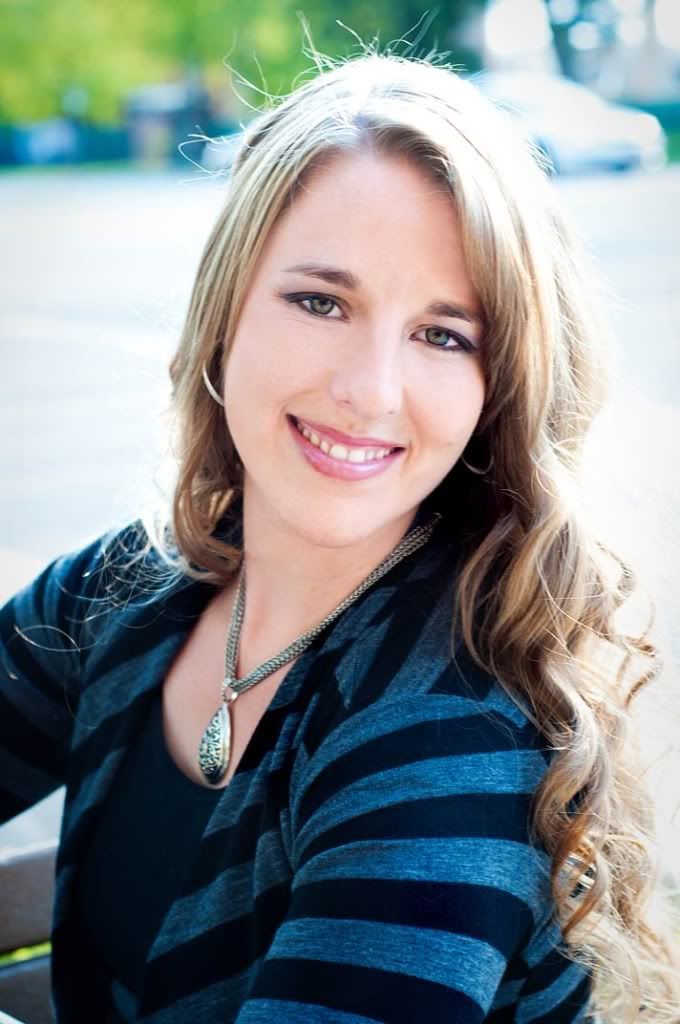 Michelle Davidson Argyle
lives and writes in Utah, surrounded by the Rocky Mountains. She loves the seasons, but late summer and early fall are her favorites. She adores chocolate, sushi, and lots of ethnic food, and loves to read and write books in whatever time she can grab between her sword-wielding husband and energetic daughter. She believes a simple life is the best life.