Here we are with another Sunday with New Releases..this time with romance only ;;)

(If you've read any of these ,please do drop a comment below saying which ,how was it..you know the drill..)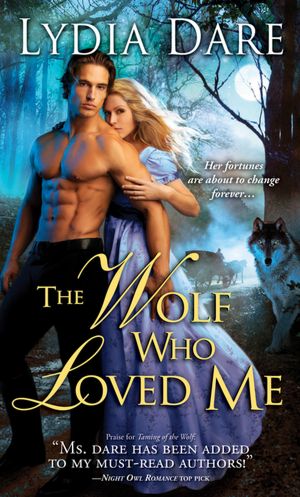 The Wolf Who Loved Me
by Lydia Dare
Regency England Has Gone to the Wolves!
Lady Madeline Hayburn Has Money Problems...
Specifically, she has so much of it that she's dogged by fortune hunters, including her bewilderingly attractive, penniless neighbor, with his wild nature and uncouth manners...
Weston Hadley Has An Identity Crisis...
Specifically, he's just turned into a wolf while Madeline was watching. Now it's up to the regal lady to tame the wild beast...if she can...
~.~
The Duke's Perfect Wife
by Jennifer Ashley
Lady Eleanor Ramsay is the only one who knows the truth about Hart Mackenzie. Once his fiancee, she is the sole woman to whom he could ever pour out his heart.
Hart has it all--a dukedom, wealth, power, influence, whatever he desires. Every woman wants him--his seductive skills are legendary. But Hart has sacrificed much to keep his brothers safe, first from their brutal father, and then from the world. He's also suffered loss--his wife, his infant son, and the woman he loved with all his heart though he realized it too late.
Now, Eleanor has reappeared on Hart's doorstep, with scandalous nude photographs of Hart taken long ago. Intrigued by the challenge in her blue eyes--and aroused by her charming, no-nonsense determination--Hart wonders if his young love has come to ruin him . . . or save him.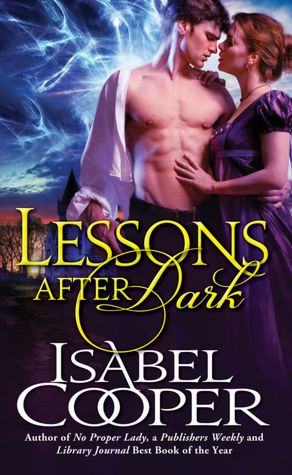 Lessons After Dark
by Isabel Cooper
A woman with an unspeakable past
Olivia Brightmore didn't know what to expect when she took a position to teach at Englefiend School, an academy for "gifted" children. But it wasn't having to rescue a young girl who levitated to the ceiling. Or battling a dark mystery in the surrounding woods. And nothing could have prepared her for Dr. Gareth St. John...
A man with exceptional talent
He knew all about her history and scrutinized her every move because of it. But there was more than suspicion lurking in those luscious green eyes. Even with all the strange occurrences at the school, the most unsettling of all is the attraction pulling Olivia and Gareth together with a force that cannot be denied.
Well, that's it for this month ! Enjoy reading, browsing and all the other stuff bookish !?