Alright, I gotta know – who else out there is a daydreamer? Nighdreamer? Bored-so-I-gotta-make-up-something dreamer?
Sorry folks, but I have to raise my hand.

Been doing it since I was a little kid. I'd read a book and off I'd go on my paper route, pretending to be the main character or someone else in the book.

One time I even pretended to speak a different language and when two older girls followed me and started teasing me, I turn my foreign language on them. That was one time only. After that I kept my stories inside my head, where they belonged.
Hopefully we are all guilty of daydreaming (bit embarrassing if it's only me).
But there's another twist with my dd'ing.

If it's a movie, tv show, book, or just some great idea (it's always a great idea if it's our own, right?), I've learned to continue a plotline I love, or get to know a minor character better by giving them a story of their own.

Shoot, I've even added more characters (usually a great main character played by moi or something like that
J
)

It's fun – like reading a book or watching a movie in my head. Sometimes I'll even carry the story on for a week or two – or go back (like rewinding), change things up and move forward again.
I used to do this in high school. I competed in athletics (high jump for those of you who haven't heard the story) and every once and while I'd get a great plot line going that I couldn't wait to get out and start running. Full focus time on continuing the story.

The places I went, the people I met – married a rock star, became a famous actress, turned down a hot actor because he wasn't good enough, dated a vampire, staked a vampire… I've done it all!
Now life is a tad busier than back in high school. Kids, hubby, business, dog, blogging, facebooking, social networking in general, cleaning the house, cooking dinner, laundry, family, etc…

I don't have the free time I did back then. I don't train like I did back then either. It's okay though, as I get the freedom to make-believe with writing, but it's not the same. If I do some dreaming before I fall asleep, it's never much as I tend to hit zzz-land too soon (or maybe it's just because I go to bed too late).

It's fun, so why not.
The question I'm now wondering as I admit this and put pen to paper, am I the only one? Or do other people read a book, get so caught up in it that they don't want the story to end and continue it on their own? Is this normal? I'm mean, let's face it, I've kind of never really considered myself normal – mainly because I have no clue on what it really is.
And while I'm on the topic, I'm thinking it might be a great evening to go for a nice, long run. Get some dd'ing time in with a little music and a lot of make believe.

I dare ya!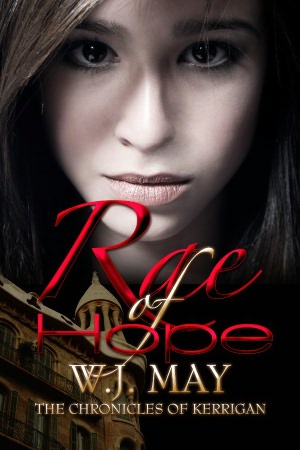 How hard do you have to shake a family tree to find out the truth about the past?

Fifteen-year-old Rae Kerrigan never questioned her family's history. That is until she accepted a scholarship to Guilder Boarding School in England. Guilder is an exclusive, gifted school. Rae has no idea what she is getting herself into or that her family's past is going to come back and taunt her.

She learns she is part of an unparalleled group of individuals who become inked with a unique tattoo (tatu) on their sixteenth birthday. The tatu enables them to have supernatural powers particular to the shape of their ink-art. Both of her parents where inked, though Rae never knew, as they passed away when she was young. Learning about her family's past, her evil father and sacrificial mother, Rae needs to decide if there is a ray of hope in her own life.
Wanita May grew up in the fruit belt of Ontario - St.Catharines. Crazy-happy childhood, she always has had a vivid imagination and loads of energy.
The youngest of six -- four older brothers, and sister -- they taught her at a young age to be competitive in all aspects of life.
At sixteen, she began competing in athletics (track and field) and before she turned seventeen, she was representing Canada in high jump. She continued to compete, breaking Canada's JR High Jump record (1.92m - 6' 3 1/2" for those metric-ly challenged). She attented University of Toronto, and Kansas State University - graduating with a BS degree in Kinesiology and beginning her Masters in Business.
She is currently married, and the mother of three adorable kids.
After her father passed away in 2009, from a six-year battle with cancer (which she still believes he won the fight against), she began to write again. A passion she'd loved for years, but realized life was too short to keep putting it off.
Her first book, Rae of Hope - from the Chronicles of Kerrigan - is available Nov 15, 2001 by Mitchell Morris Publishing. It is contracted as a four book series and available in print and ebook through Amazon, Barnes & Noble, Kobo, Smashwords and other online sites.
She is currently represented by Dawn Dowdle of Blue Ridge Literary Agency. Wanita is a writer of Young Adult, Fantasy Fiction and where ever else her little muses take her.