Hey! Today we have here Laura Backes speaking about books.How she organises her book shelf.
I actually asked her :
Why did you choose to write about this specific topic ?
Here's her answer:
I chose to write on this topic because I always had a hard time fitting all my books onto my bookshelf but I did not have room to add more shelves. I also did not have the skills/tools necessary to construct my own shelves. So, I tried to come up with a better way of organising my books to maximise the space I did have. Voila- my handy little guide to double-stacking books.
Too Many Books, Too Little Space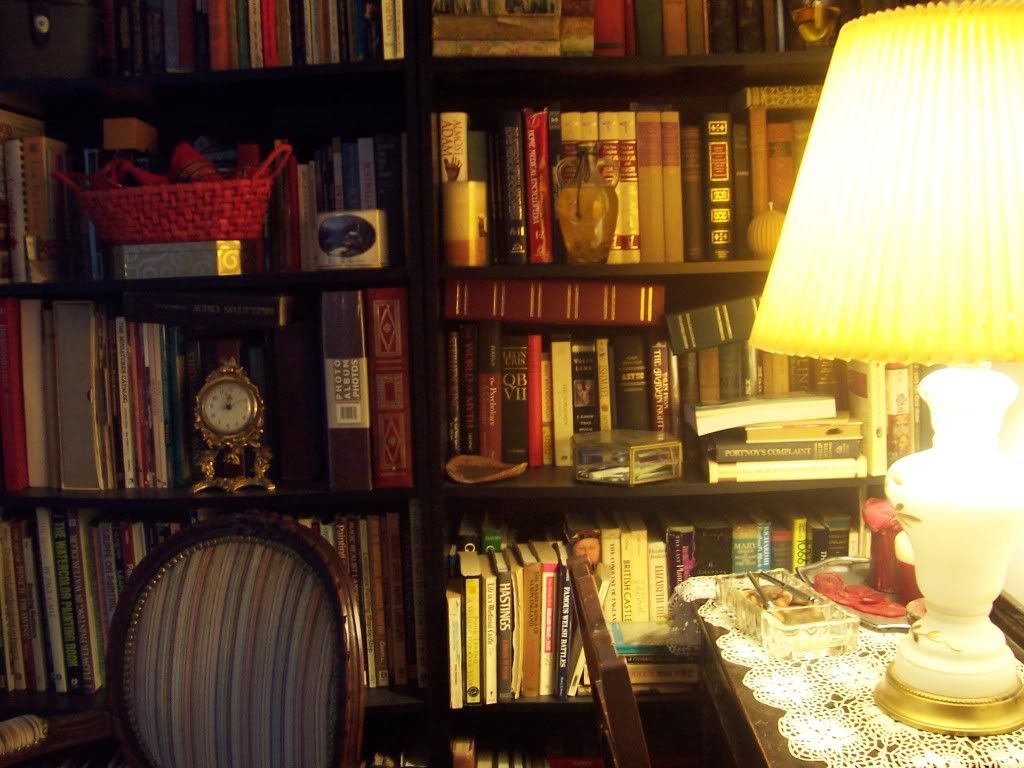 Photo courtesy of MorgueFile
If you are anything like me, you have WAY too many books and way too little shelf space for them. I was always stacking books up on my desk, and even tucking them under my bed. That was, until I came up with this bright idea:
Whoever said you had to only have one row of books on a bookshelf? Especially for those paperbacks, one row leaves you tons of room on top and in front of your books. So, why not use that space? Here is what I did. Finding the books I had to keep but didn't read that often, paperbacks only, mind you, I placed them neatly in the back of my bookshelf. I tried to make sure they were all the same size so it created a perfectly flat surface both in the front and on top.
Now you are ready for the next step. Your best bet for a neat looking shelf is to place more paperbacks in front of the ones already present. If you keep them the same size, it will look very neat. However, sometimes paperbacks come in odd sizes. Try to keep all the larger ones at the far end, clustered together. Make as much of the space a flat surface as you can. When the front of the bookshelf is filled, you should still have about an inch of room to keep your books from tumbling out.
Okay, so now to the hardbacks. The best thing to do is set them sideways on top of the back row of paperbacks. You will not be able to double stack them like the paperbacks, but you should still have enough room to get at least half a dozen neatly in place. Do this for every shelf on your bookcase and you'll have a lot more room for books than you ever imagined. The only downside is not being able to see the spines of the back books. If you are really concerned, you can alphabetize the books or make a cheat sheet for each shelf of which books are hidden.
That's all there is too it. No special tools required. Try this little trick and see if you can find some space for those new books you've been eying!
This is a guest post from Laura Backes, she enjoys writing about all kinds of subjects and also topics related to
internet providers in my area
.

You can reach her at:
laurabackes8 @ gmail.com.